Wasted App
Effortlessly Track and Minimize Wastages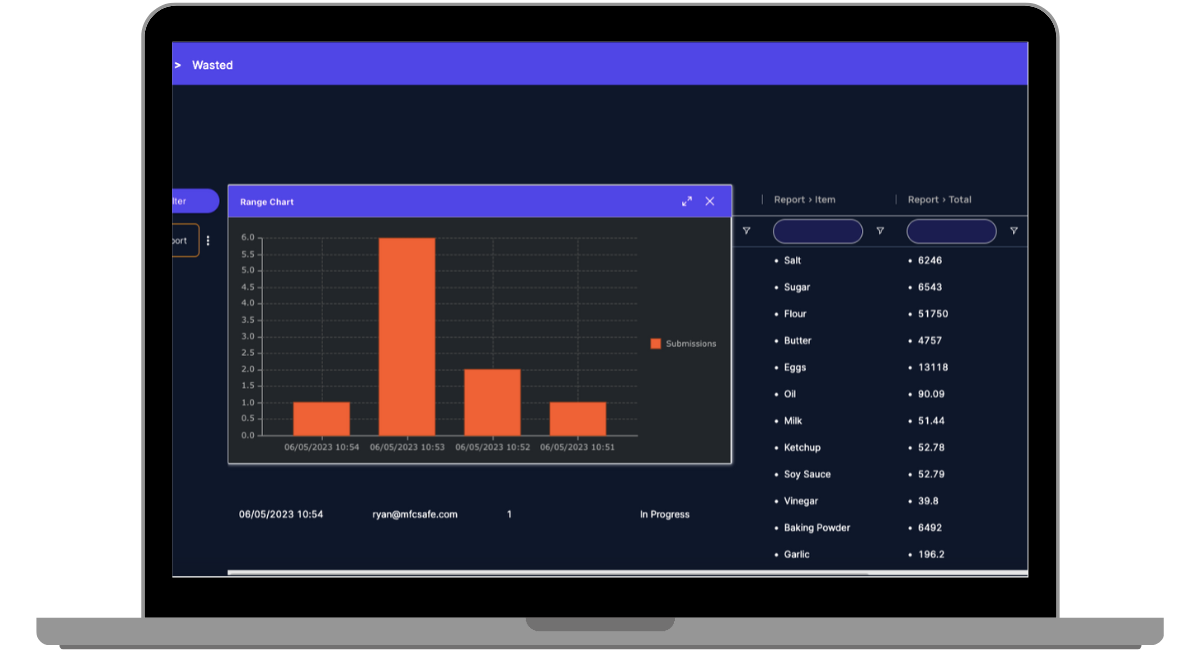 Effective Monthly Tracking
Wastage form can serves our tracking for monthly, means that users won't have to complete daily submission.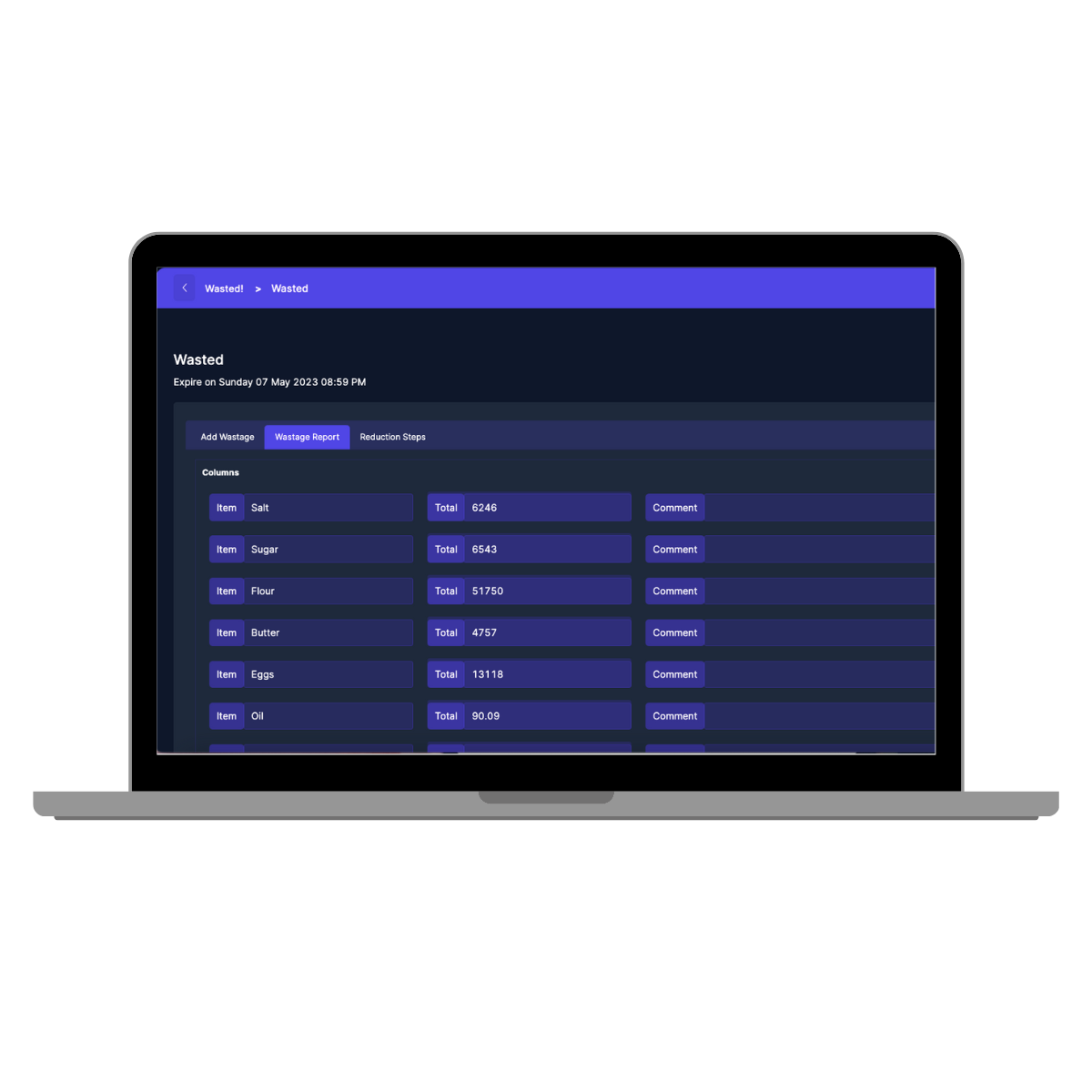 Continuous submission
Fll the wastage form daily without closing or completing the submission, ensuring a seamless and uninterrupted tracking process.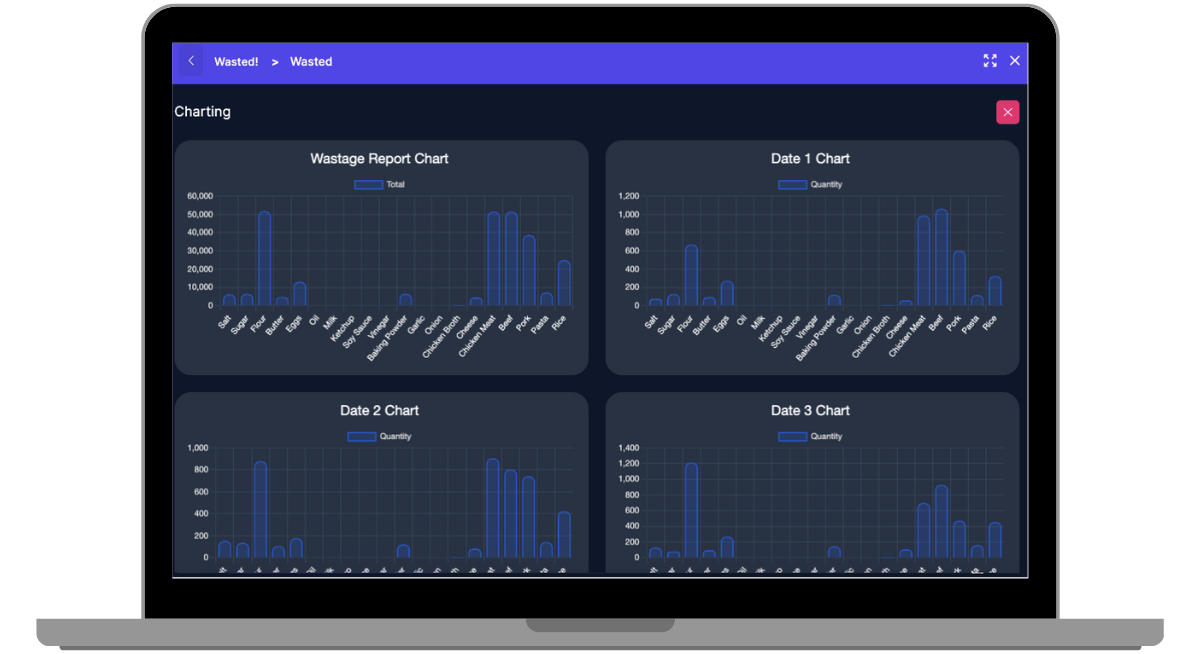 Report and Charting
Trends and further reporting can be generated via multiple way, one of them can be seen by clicking the charting button in the right top.
Stop doing daily submissions
Wastage form is one of our global forms that mainly serves a functionality to keep track of various items of wastages that are generated from your operations