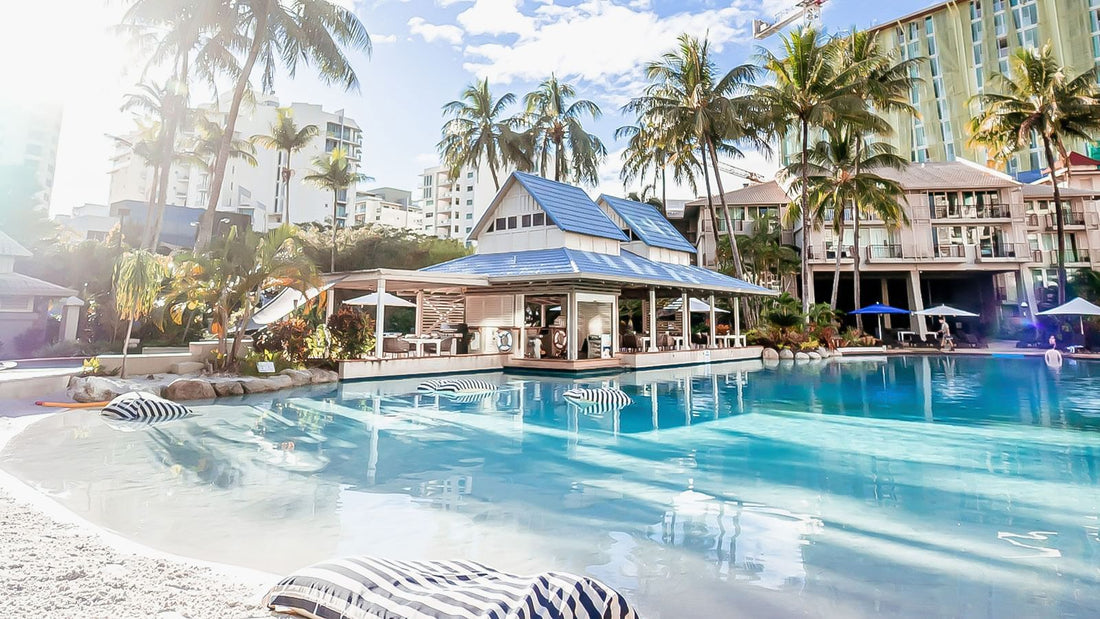 Novotel Cairns Oasis Resort About the Project
Implementation of ACCOR Hotels Food Safety Plan for the A&L division.
What Client Say
Morag is great to work with and his digital Food Safety Hub is comprehensive and very easy to use

 

Damon Georgiou

Executive Chef and Culinary Service Manager at Accor
About the Property
Located in sunny Cairns, Novotel Cairns Oasis Resort is an excellent option for both business and leisure travellers. Guests staying at this impressive Cairns resort are within easy reach of many of Cairns' top attractions, including the EsplanadeOpens in a new tab., the Reef CasinoOpens in a new tab. and a wide variety of restaurants, bars and shops.

Guests can check-in and head straight to Moku Bar & Grill where you can sip on a Pina Colada poolside, in true Tropical North Queensland fashion in the only swim up bar in Cairns. This excellent family-friendly resort provides fun-filled kids weekend and holiday programs. Spend the day relaxing by the pool, wander the lush tropical gardens, or head out to discover the best of Cairns such as the Great Barrier ReefOpens in a new tab., Daintree RainforestOpens in a new tab. and the Atherton TablelandsOpens in a new tab.. A warm welcome awaits at Novotel Cairns Oasis Resort.

Welcoming, safeguarding, and taking care of others is at the very heart of what we do and who we are. The health, safety and well-being of our staff, guests and community remains our top priority. As we begin to welcome you back, we have elevated our health and safety norms even further, with the newly launched unique cleanliness prevention label: ALLSAFE by Accor Live Limitless.